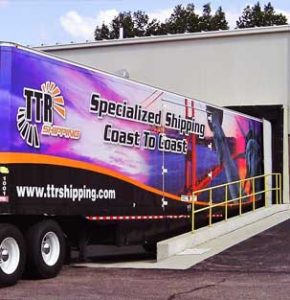 Your reliable source for commercial shipping, warehousing & moving
Whether you need to move equipment from coast to coast or an entire floor of an office to a different building, the TTR team of white glove movers will make it seamless. We blanket wrap, pad wrap and securely strap all equipment and each truck is equipped with a power lift gate.
With on-line quoting, ordering and tracking, you get fast, easy access to everything you need to get your equipment moved. Our in-house brokerage ensures we have the fleet available to manage your project no matter where you are located or how large your project is.
Contact TTR Shipping today to learn more about our specialized shipping services 1-888-333-6865.